Radio Taxi 919 – FOR COMPANIES
Cashless transfers for companies
The main advantage of our corporation, which deserves special attention, is a professional system of cashless travel – which operates within the national system of Taxi360. This platform allows two ways to pay the fares: either by using cashless customer cards or by a so-called eVoucher. Each of the cards can be freely assigned to a holder; additionally it is also possible to personalize them with the personal data of an employee. You can set an expense limit either for transfers for a company or for each individual card. eVouchers,  offered by the system, are a special eight-digit codes used for a single transfer. They are dedicated especially for people who do not use customer cards on regular basis, as well as in case of packages delivery and/or  various projects. The generated eVoucher may contain an additional description containing, for example,  details of the person who has been handed over it or any other desired information. eVouchers can be printed or sent by an e-mail.
The system has a functionality to export data to a spreadsheet, which greatly facilitates the settlement. Apart from that, it offers statistical reports which present ( among others) – transfer summaries, card usage reports or used eVouchers.
In addition, within the agreement signed with Radio Taxi 919 in Cracow, it is possible to use cashless transfers on the basis of cards and eVouchers in other Polish cities ( for example in Warszawa, Wroclaw, Gdansk and Szczecin). The settlements are done on the basis on a VAT invoice, issued monthly for all the services provided. The due dates may be extended even up to 45 days after issuing the invoice. Thanks to the detailed attached statement , we give a possibility for a full verification of the amount provided on the invoice.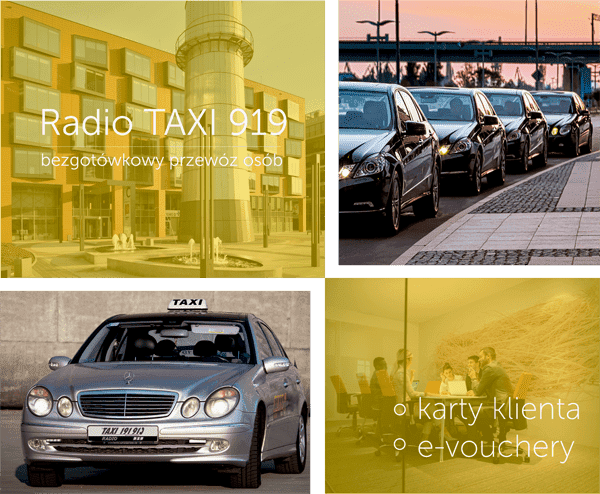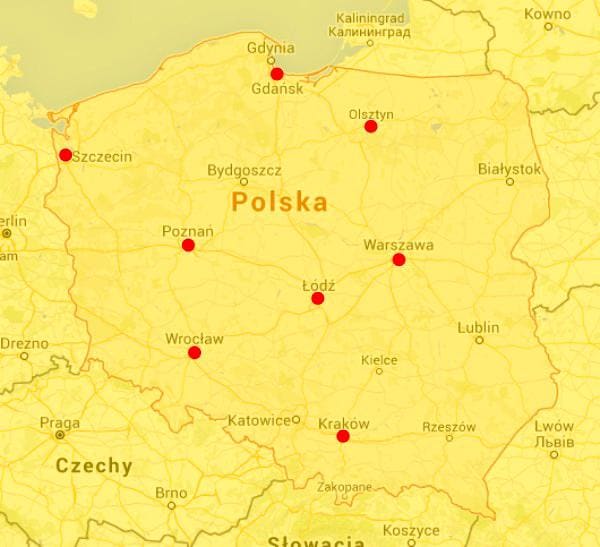 COOPERATING CORPORATIONS:
WARSZAWA (Glob Cab Taxi) +48 22 196-68, +48 666 00 96 68
WROCLAW (Radio Taxi Serc) +48 71 196 29, +48 71 363 37 37,
GDANSK (Super Hallo Taxi)  +48 58 191-91,
OLSZTYN (Taxi Green) +48 89 191 92, +48 89 533 00 30
SZCZECIN (Taxi 4 You) +48 91 194-64, +48 91 4 833 833
POZNAN (Lux Taxi) +48 61 196-62, +48 501 55 11 90 – only eVouchers
LODZ (MPT) +48 42 191-91 – only eVouchers
You can get more information by calling the numbers below:
phone (+48) 12 410 76 60
phone (+48) 12 410 76 72

Click here to get more info on Taxi360