WAYS OF BOOKING THE TAXI
Taxis in our corporation can be booked either by phone or over the Internet
Call 12 191 91 or
Call 12 419 00 00 or
Call 800 19 19 19
• Book on the Internet

TRANSFER OFFER
In our offer you can buy ready transfer offers on different routes, which can be bought in advance- such as:
Cracow Airport- Cracow center
Cracow- Wieliczka Salt Mine
Cracow- Auschwitz Museum in Oświęcim

COOPERATION WITH COMPANIES
We offer a cooperation in the field of cashless passanger transport. For our cooperatives, we issue special cards for cashless settlements
Attractive rates
Cashless transfers
Nationwide range
Krakow RADIO TAXI 919 available 24 hours a day!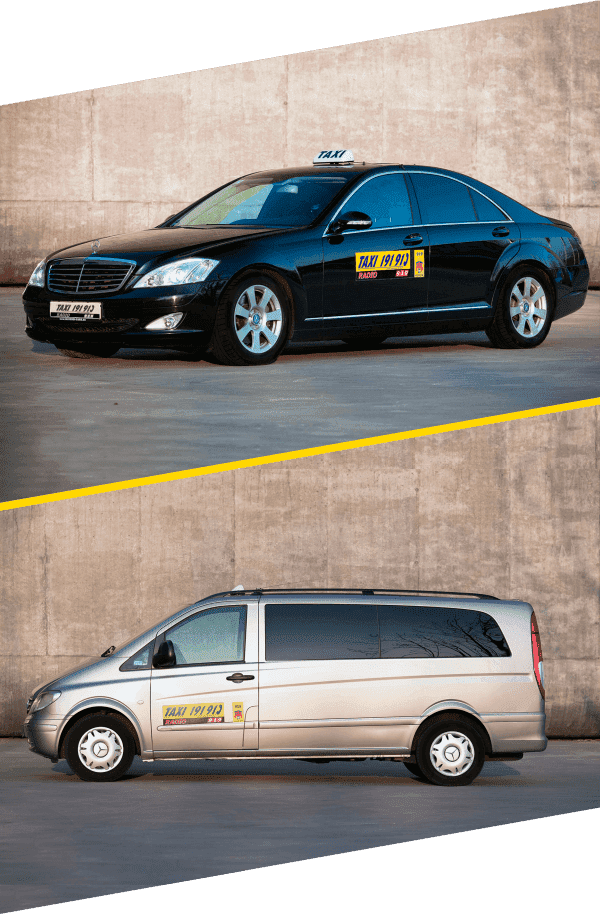 Experience creates quality!
Radio Taxi 919 is a Cracow taxi corporation with many years of experience. The company specializes in passanger transfers and cargo transport. In our offer you can also find group transfers ( up to 70 people) – for these purposes we offer taxi vans and coaches. We offer the following services:
– comprehensive support for companies and individual customers;
– delivery of shopping and courier shipments;
– regular transfers to Cracow Airport, Wieliczka Salt Mine etc;
– events support
– round-the-clock service.
Click here for more info on passanger transport.